HALLOWEEN CONTEST WINNER
Congratulations to Nicole! She's this year's winner of our annual Halloween Contest!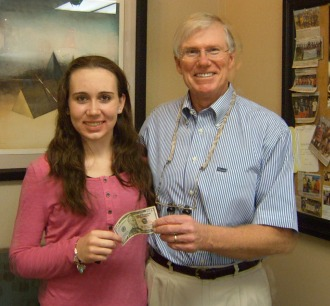 POSTCARD CONTEST WINNERS
The winners of our annual Postcard Drawing are Kelsey and Natalie. Their cards were drawn from all the postcards we received this summer from our patients' vacations. Congratulations, ladies! We hope everyone had an amazing summer!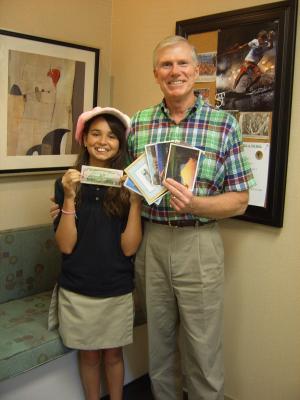 FATHER'S DAY PRIZE WINNER
Pictured are Carly and her Dad accepting a gift certificate to Bass Pro Shop. Carly's name was drawn from our patient entries to win our annual Father's Day Prize. Congratulations, Dad!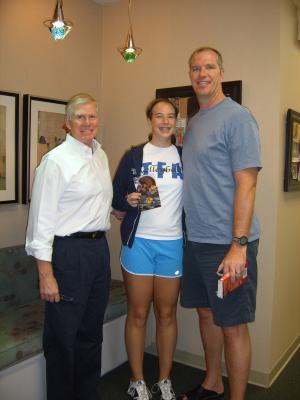 MOTHER'S DAY DRAWING WINNER
Congratulations to Spencer for winning our annual Mother's Day Drawing! Spencer won American Express gift certificates for his Mom! Enjoy!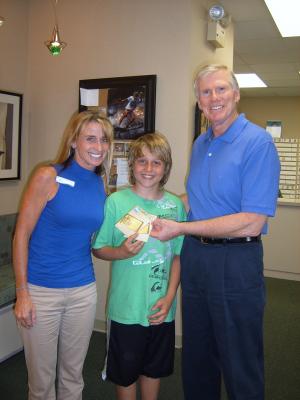 DOUBLE ANNIVERSARIES
These two ladies both had anniversaries in our office on June 16th. Shannon holds seven roses and Julia holds two roses for each year they've been with us. Julia is a certified orthodontic assistant and works chairside with the doctors. Shannon is our appointment coordinator and helps out at the front desk. Our office would not run as smoothly as it does without them. Thank you, ladies, for all of your hard work and loyalty! We are so grateful to have you both as part of our team!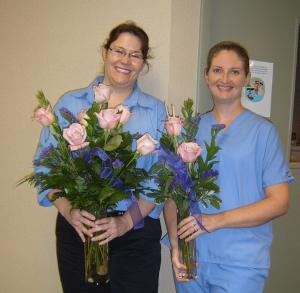 HAPPY ANNIVERSARY
Pictured below are Brenda and Darlene, who recently celebrated May anniversaries in our office. Brenda (standing) has been with us for 22 years and Darlene for 11 years. They are both trusted and loyal employees and our office is blessed to have them! Thank you ladies for all of your much-appreciated hard work over the years!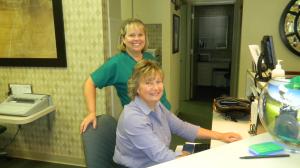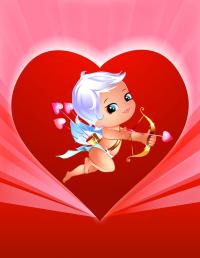 VALENTINE'S DAY CONTEST WINNER
Christopher is the winner of our annual Valentine's Day drawing. Christopher won a gift certifcate to Flemmings for his parents. Congrats! We hope you enjoy your evening out!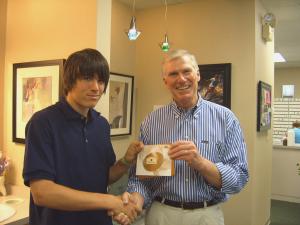 ST. PATRICK'S DAY CONTEST WINNER
Congratulations to Emily, who recently won our St. Patrick's Day contest! Emily correctly guessed the number of dollar bills in our "Green Jar" and walked away with all the money!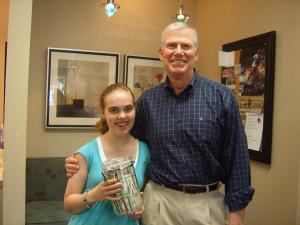 IT'S A NEW YEAR!
Happy New Year!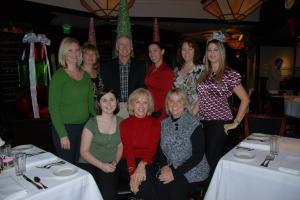 HALLOWEEN CONTEST WINNERS
This year we had three patients who correctly guessed the number of Halloween candy pieces. Pictured below are David, Kristen, and Tyler with their $50 bills! Congratulations!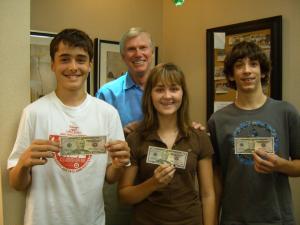 FACEBOOK
Deese Orthodontics is on Facebook! Please visit us for regular updates about what's happening in our office. You can find our page through Facebook or by clicking on the link from our website www.deeseortho.com.